Click here to view original web page at 247sports.com
Texas football has made its return to the Forty Acres as the Longhorns enter the summer months of strength and conditioning as they prepare for the upcoming season. Texas officially began the summer workout program June 2 under the direction of director of football performance Torre Becton. Becton and […]
Click here to view original web page at 247sports.com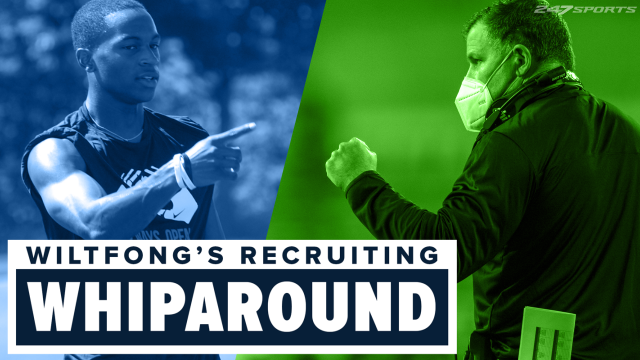 Texas football has made its return to the Forty Acres as the Longhorns enter the summer months of strength and conditioning as they prepare for the upcoming season. Texas officially began the summer workout program June 2 under the direction of director of football performance Torre Becton. Becton and his team have their work cut out for them as they work with the Longhorns to get their bodies right in time for fall camp.
One thing is for certain for the Longhorns: The summer workouts are not going to be easy, as Becton expressed to the team in the below highlight video from the first week of summer conditioning.
"It's not going to be easy. And when you guys start making it look easy, we're going to add to it," Becton said in the below video. "We're going to keep stacking this thing against you because you don't win games in November. Games that you are going to win in November, December, January, you win them now.
"As you guys get better, we'll make it harder." - Torre Becton pic.twitter.com/g9P3CQzbae

— Texas Football (@TexasFootball) June 7, 2021
"As you guys get better, we'll make it harder, and that becomes how we elevate this thing. You guys make it easy, we make it harder. You guys make it look easy, we make it look harder.
"Be okay with struggling. It's a part of growth. It's a part of the process. Don't fold because it gets hard. Get up here and run harder, push harder, and you get better.
"Toughness, attitude, determination, grit, a chip on your shoulder — when you lay the foundation with those things, then you put the talent on the top. But you've got to keep letting us push you."
Watch the above video to see the Longhorns in action as they make their way through summer workouts.
Article Categories:
Texas