Click here to view original web page at communityimpact.com
According to county officials, 40% of the $125 billion in damage caused by Hurricane Harvey took place within Harris County. (Community Impact Newspaper staff) Now is the chance to help your local community succeed. Become a Patron by contributing to Community Impact Newspaper and gain daily insight into what's […]
Click here to view original web page at communityimpact.com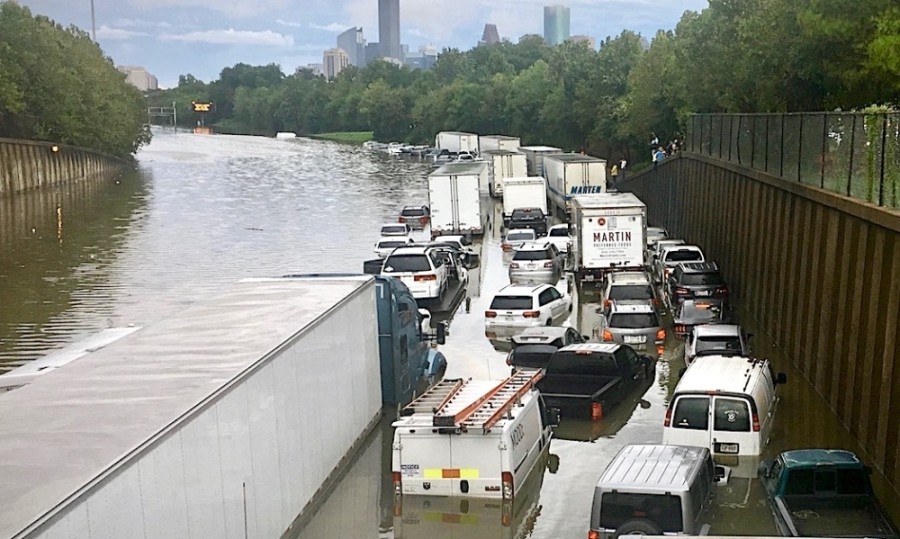 Now is the chance to help your local community succeed. Become a Patron by contributing to Community Impact Newspaper and gain daily insight into what's happening in your own backyard. Thank you for reading and supporting community journalism.
Texas General Land Office Commissioner George P. Bush requested May 26 a $750 million direct allocation to Harris County for flood mitigation efforts from the U.S. Department of Housing and Urban Development, according to a news release.
The request comes less than a week after the Texas GLO informed Harris County and city of Houston leaders that neither entity had been awarded any Hurricane Harvey flood mitigation funds.
As previously reported by Community Impact Newspaper, the Harris County Flood Control District submitted $915 million in grant applications last October in hopes of receiving federal funds earmarked in 2018 for flood mitigation efforts following Hurricane Harvey in 2017. According to county officials, 40% of the $125 billion in damage caused by Hurricane Harvey took place within Harris County.
However, Harris County and city of Houston officials learned May 21 that neither entity would be receiving any money from the first round of funding allocated by the Texas GLO. Harris County officials said they believed the entities were left out because the formula used by the Texas GLO to determine which grant applications would be awarded funding, was discriminatory against large, urban areas like Harris County and the city of Houston.
At the Harris County Commissioners Court meeting May 25, more than 50 residents voiced their opposition to the Texas GLO's decision for nearly six hours; the court subsequently passed a slate of measures, likewise opposing the decision.
The following day, Bush announced his request for a direct allocation of $750 million to Harris County for flood mitigation efforts.
"I have heard the overwhelming concerns of Harris County regarding the mitigation funding competition," Bush said in a statement. "The federal government's red tape requirements and complex regulations are a hallmark of President Biden's administration. I am no stranger to standing with the people of Texas as we fight against the federal government. As such, I have directed the GLO to work around the federal government's regulations and allocate $750 million for mitigation efforts in Harris County."
According to the release, an amendment to the state action plan regarding the administration of Community Development Block Grants for Mitigation in Texas will be submitted to HUD by the GLO to implement these changes. A final mitigation competition will be held for the other 48 eligible counties at a later date, the release states.
"Although Hurricane Harvey made landfall in August 2017 and Congress appropriated these mitigation funds several months thereafter, the GLO's hands were tied waiting for HUD to publish the rules regulating the use of these funds until they were published in a Federal Register notice, which did not happen until Aug. 30, 2019—two years after storm and 19 months after the appropriation," the release reads. "The scoring criterion required by HUD to be included in the state action plan for distribution of the funds was approved by HUD on March 27, 2020."
Article Categories:
Texas