Click here to view original web page at wacotrib.com
Carter BloodCare phlebotomist LaNeisha Lewis draws blood Wednesday from Myles Guillory, who donate during a drive at Baylor Scott & White Hillcrest. Parked outside Baylor Scott & White Hillcrest Medical Center on Wednesday morning, staff members on a Carter BloodCare bus were eagerly waiting for blood donors, hoping to […]
Click here to view original web page at wacotrib.com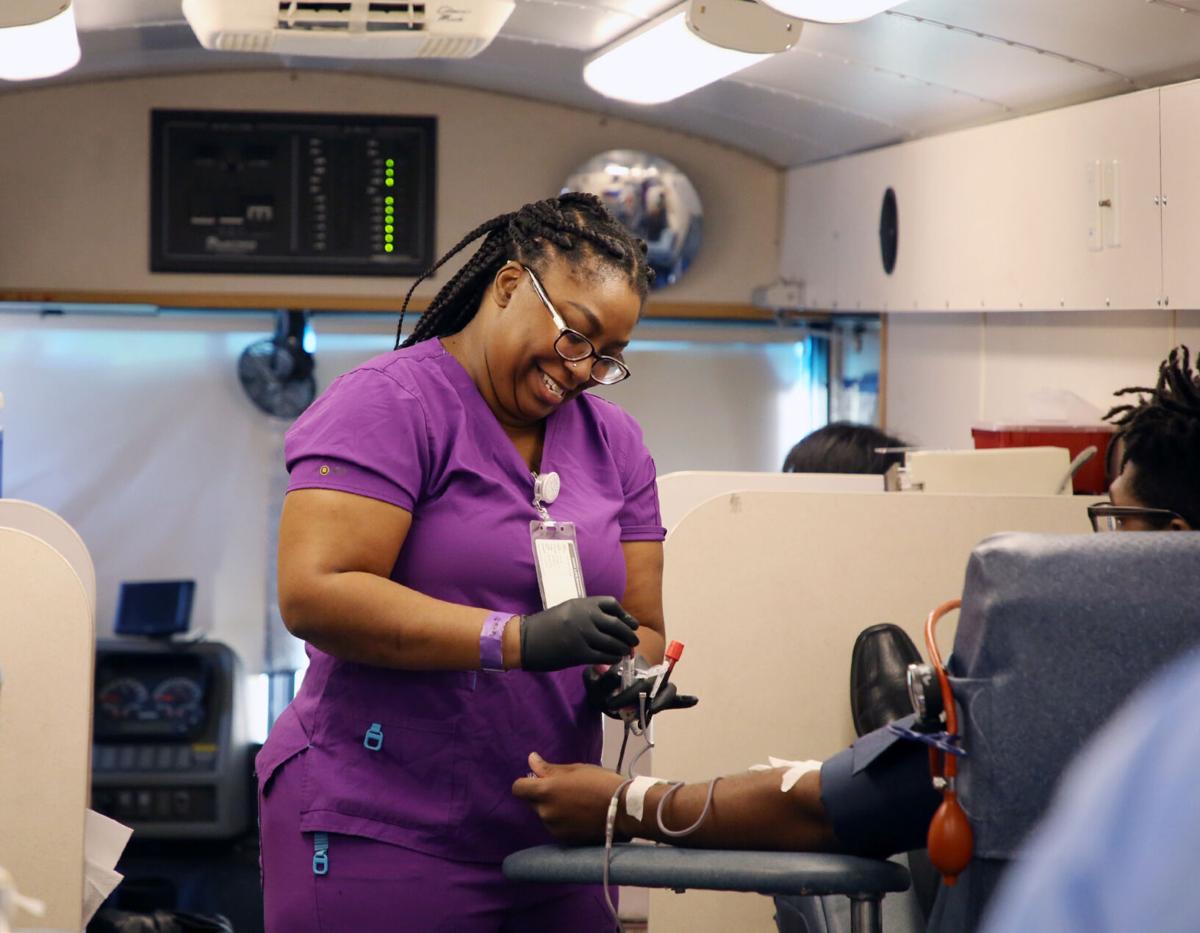 Parked outside Baylor Scott & White Hillcrest Medical Center on Wednesday morning, staff members on a Carter BloodCare bus were eagerly waiting for blood donors, hoping to help put the area's blood supply in better shape to make it through the summer.
"We just need people to show up and bring a friend," said Mike McCoy, field recruiter for Carter BloodCare Central Texas.
Blood suppliers are seeing a "critical need" made worse by the COVID-19 pandemic and winter storms in February, McCoy said. Summer demand for blood is typically met in part with surplus donations collected throughout the rest of the year, but supplies are low heading into this summer, he said.
About 25% to 30% of blood donations in Central Texas come from high school and college blood drives, McCoy said. As many schools went virtual and pushed social distancing, the number of students available and willing to donate blood decreased creating a shortage, he said.
"It really, really cut down on the numbers during the drives," McCoy said. "Take University High School. We usually get about 100 units. We were getting around 50. So it was about half of what we normally get."
As Central Texas opens back up, businesses are joining Carter BloodCare to sponsor drives, either for their employees or the general public, he said. H-E-B is among them, and will host a blood drive challenge from Monday to July 14 at locations in Central Texas and North Texas.
Article Categories:
Texas