Click here to view original web page at spectrumlocalnews.com
ALLEN, Texas — Although the target of online bullying, for what he said, is being bold and different, 18 year old Lee Haskett's classmates are celebrating his crowning as Allen High School's first LGBTQ+ prom king. This is a huge step forward for LGBTQ+ youth and students in North […]
Click here to view original web page at spectrumlocalnews.com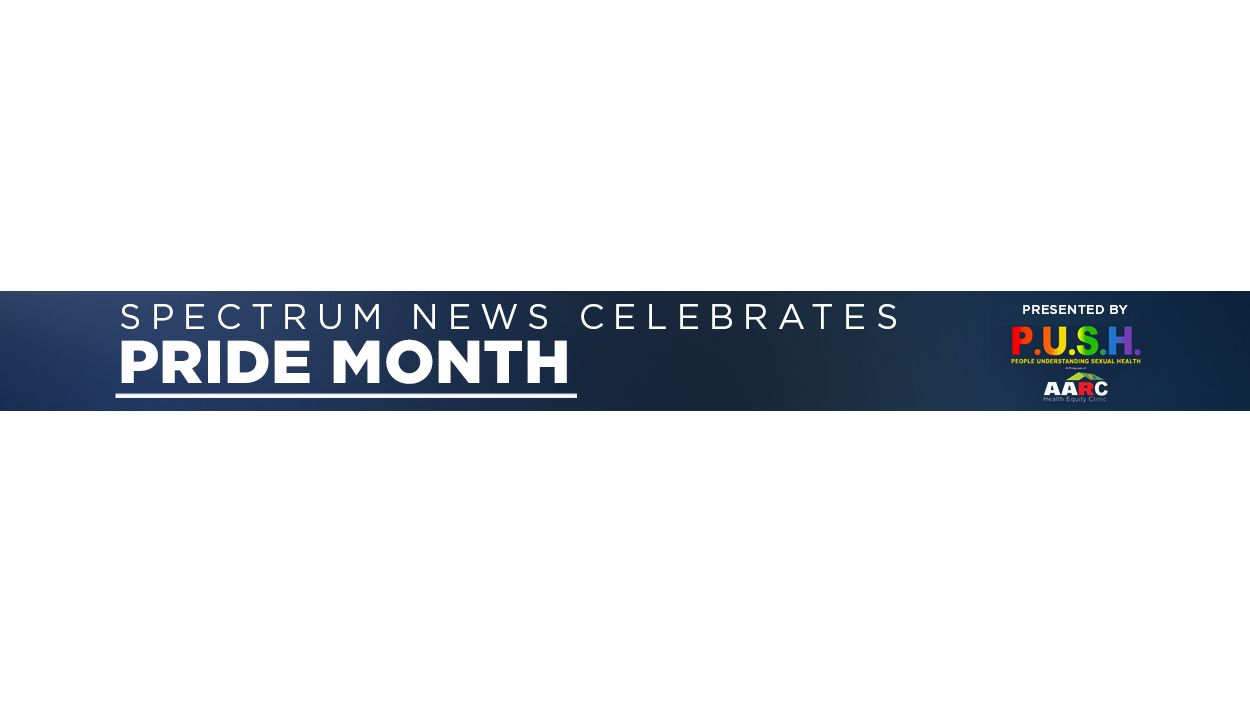 ALLEN, Texas — Although the target of online bullying, for what he said, is being bold and different, 18 year old Lee Haskett's classmates are celebrating his crowning as Allen High School's first LGBTQ+ prom king.
This is a huge step forward for LGBTQ+ youth and students in North Texas.
The first thing one might notice when meeting Haskett is his shoes. One can tell right away he has an eye for fashion, but his workshop makes one realize fashion is his life. There are ball gowns hanging all over, and he made them all.
The 18 year old taught himself to sew. It is one of the many unique things about him, and he knows he stands out in the hallways at his high school.
"There is a little bit of a stigma with kids that are different, or a part of the LGBTQ+ community in schools anyway. I want to make awareness that it's okay to be a little bit different. It's okay to be different than other people, and that it's actually celebrated," Haskett said.
Haskett is the first openly LGBTQ+ prom king in the school's history. His dress took him about a month to make. When they called his name, the whole school went wild.
"It sounded like a Beyoncé concert was happening," Haskett joked. "From that reaction, I kind of knew that I was going to win. My friends were very supportive. Their friends were supportive."
Even strangers online wrote to him thanking him for the representation. He believes homophobia is not really a problem in his generation, rather it's the older generations, at least in North Texas.
"Hopefully, I can change people's perspectives on this," he said.
The mean comments from people online do not faze him. But his mom, Tracy Haskett, takes them seriously. She goes to bat for her son, even educating others in the comments.
"Some of them seem like they're overly aggressive," Tracy Haskett said. "Some of the questions they have are: 'Is he transgendered?' 'Where is God in our family?' 'What did we do as parents?' That type of thing, so that Lee is who he is."
"I can tell you that Lee identifies as male," Tracy Haskett continued. "It ultimately doesn't matter to me how he identifies. He's my child and he always will be. We will love him, regardless of how identifies, who he brings home for Christmas. Also, that we do have faith in our family, we do believe in God."
She said she, too, used to be uneducated.
"I understand where some of these questions, and even where some of these people are at," She said. "Because I remember being… not open minded. And I remember not being willing to use certain pronouns. But it takes so little to do that — to respect somebody."
Haskett just graduated high school, now, he is headed to the Fashion Institute of Technology in New York City.
"There's nothing for me here in Texas, obviously. There's not a fashion scene," Haskett said.
Haskett believes this will be a new beginning.
Article Categories:
Texas