Click here to view original web page at www.news-journal.com
Mitch Moehring uses a metal stamp coated with carbon to imprint his name on the bridge of a double bass in December 2019 at his shop in downtown Kilgore. News-Journal Photographer Les Hassell was honored in the annual Texas APME contest for a video detailing the process of Moehring, […]
Click here to view original web page at www.news-journal.com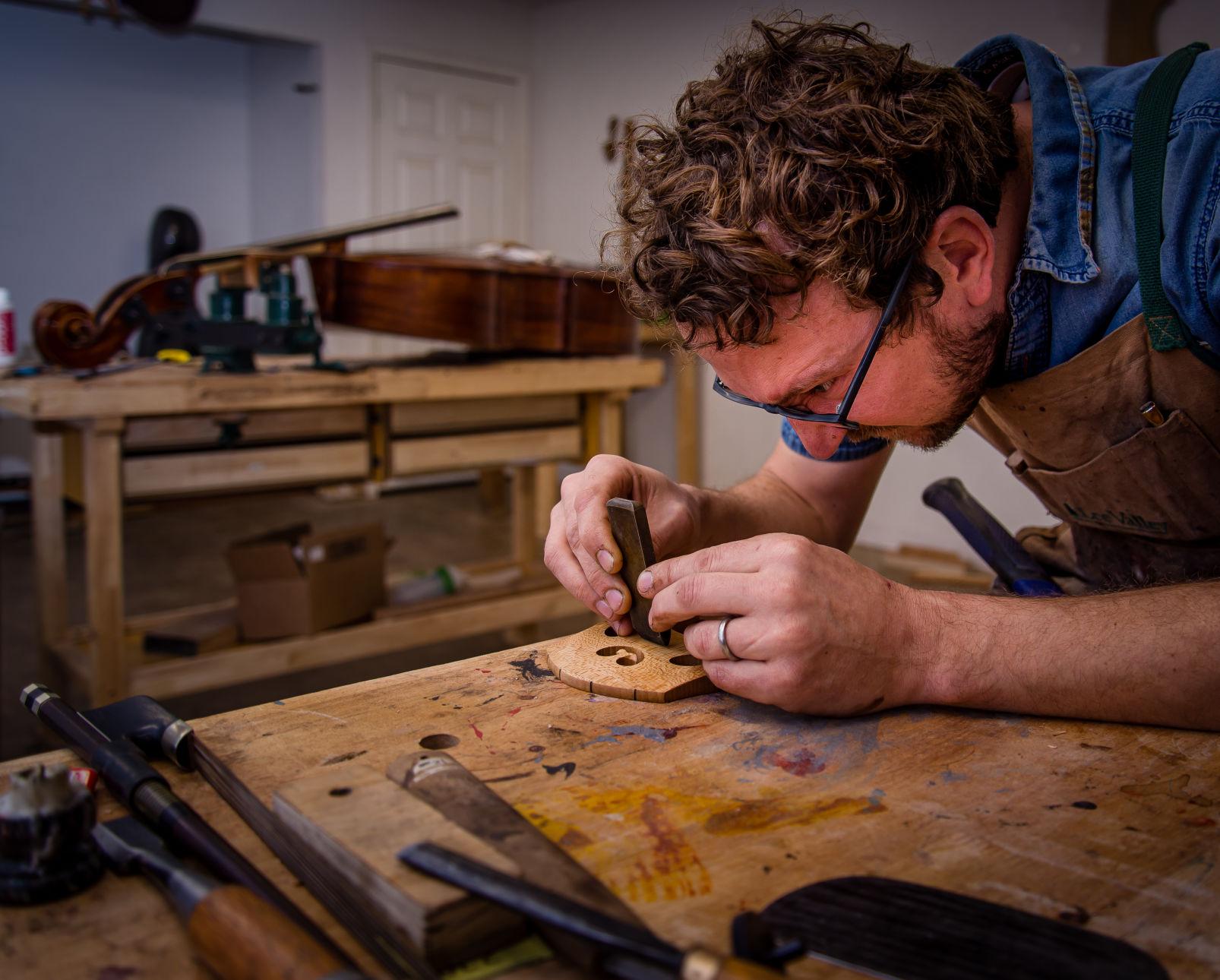 The Texas Associated Press Managing Editors has honored News-Journal staff members in the group's annual contest.
Results were announced online this past week in advance of the organization's annual convention, which is scheduled in October in San Angelo.
The News-Journal competes in a circulation category with newspapers that include the Galveston County Daily News, El Paso Times, Corpus Christi Caller-Times, Victoria Advocate, Waco Tribune-Herald, Lubbock Avalanche-Journal, Abilene Reporter News and Tyler Morning Telegraph.
Video longer than two minutes, first place: Photographer Les Hassell, for a video detailing the process of Kilgore's Mitch Moehring, who makes double basses by hand.
Headline writing, first place: Managing Editor Randy Ferguson, for a collection of five headlines.
Designer of the year, first place: Ferguson, for a collection of five page designs.
Celeste Williams Sportswriter of the Year, third place: Former sports staff writer Hayden Henry, for a collection of five stories.
Deadline writing, third place: Special Sections Editor Christina Cavazos, for a story on the first COVID-19 vaccines administered in Longview.
Editorial writing, honorable mention: Former Editor Ric Brack and former Associate Editor Phil Latham, for a collection of three editorials.
And former News-Journal staff writer Jimmy Isaac was among staff members from other area M. Roberts Media publications who won first place in the Freedom of Information category for a story that detailed how East Texas nursing homes were refusing to release information about COVID-19 cases in their facilities. At the time, there was no law that required nursing homes and other similar facilities to release such information.
Along with Isaac, Robin Y. Richardson and Wyndi Veigel of the Marshall News Messenger and Meredith Shamburger of the Panola Watchman were honored.
Article Categories:
Texas