Click here to view original web page at 247sports.com
X WATCH & READ CBSSports.com Videos 225 Loading Recruiting classes rarely pan out the way we think they will. On signing day each and every year, fans and writers circle their favorite "impact" players and dream on their potential. Often times, we aren't able to assess the totality of […]
Click here to view original web page at 247sports.com
X
WATCH & READ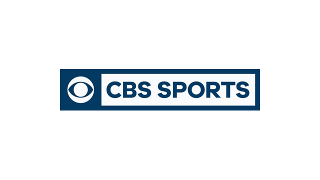 CBSSports.com Videos
225
Loading
Recruiting classes rarely pan out the way we think they will.
On signing day each and every year, fans and writers circle their favorite "impact" players and dream on their potential. Often times, we aren't able to assess the totality of a recruiting class until those players go through the NFL Draft.
The 2016 class was set to be a major group of talent for the Texas Longhorns. Charlie Strong's last full class in Austin was full of major wins in-state and one of the most exciting finishes to a recruiting class when the Longhorns grabbed commitments from several big name prospects on signing day.
The 2016 class also received an extra boost in the form of several Baylor signees who enrolled at Texas following a sexual assault scandal that rocked the program and saw head coach Art Briles step down.
The 2016 class finished the year ranked No. 7 nationally and No. 1 in the Big 12, according to the 247Sports team rankings.
So how did the 2016 class ultimately pan out? I looked back over the group to see if they met, exceeded, or fell short of their high school ranking.
4-star; No. 37 overall; No. 5 WR; No. 4 in Texas
A four-year letterman, Duvernay played 52 games and made 30 starts during his time in Austin. He was named to the All-Gib 12 First Team and was honorable mention Big 12 Offensive Player of the Year in 2019. After inconsistent performances in the years before, Duvernay caught 106 passes for 1,341 yards and nine touchdowns as a senior. The speedster was drafted by Baltimore in the third round of the NFL Draft with the No. 92 overall pick. Duvernay was headed for a disappointing career before his senior switch, but his senior resurgence helped him to reach his potential.
Nacogdoches S Brandon Jones
4-star; No. 40 overall; No. 1 safety; No. 6 in Texas
Texas won Jones over in a spirited and contested battle against Texas A&M. Jones logged 46 career games with 35 starts during his time at Texas. A former team captain and Under Armour All-American, Jones let his play do the talking during his senior season where he accounted for 86 tackles, 4.5 TFL, 2 interceptions and 1 forced fumble. Jones was the first Longhorn off the board during the 2020 NFL Draft when the Dolphins selected him in the third round with the No. 70 overall pick.
4-star; No. 50 overall; No. 2 offensive guard; No. 7 in Texas
A highly-rated offensive lineman, Hudson came to Texas with high expectations after leaving Baylor. After redshirting in his freshman season, Hudson showed promising skills in limited action against Maryland and San Jose State. Hudson suffered a season-ending injury against San Jose State and never rebounded. After further injury setbacks, Hudson made the decision to medically retire from football in 2019. Tom Herman announced his retirement prior to the start of 2019 spring camp. Hudson remains with the program working with the athletic trainers and director of player development Kevin Washington.
4-star; No. 62 overall; No. 5 outside linebacker; No. 11 in Texas
McCulloch came to Texas with strong expectations after being named an Under Armour All-American in high school. McCulloch appeared in 46 games over the course of his career, but he only logged 10 starts during that time. McCulloch struggled at times with injuries and inconsistency along with a defense that seemingly morphed week to week at the linebacker position. McCulloch's best season was his 2018 junior year. In six starts, McCulloch registered 33 tackles with 4.5 TFL, one sack, and one interception. McCulloch was not selected during the NFL Draft and has not been signed to a team.
4-star; No. 73 overall; No. 7 OLB; No. 12 in Texas
Fowler flipped from LSU to Texas on signing day in another stunner for the Horns. The local prospect was a dynamic edge rusher in high school who saw sporadic action during the 2016 season on defense and special teams for Texas. Fowler chose to transfer to Sam Houston State in 2017 and played three seasons in Huntsville. An All-Southland selection in 2018, Fowler finished the season with 40 tackles, 14.5 TFL and 5 sacks. Fowler is not currently playing football.
North Mesquite OL Jean Delance
4-star; No. 73 overall; No. 7 OLB; No. 12 in Texas
Texas landed a major victory when they grabbed Delance in the 2016 class. The athletic left tackle came to Austin with expectations to repair the offensive line deficiencies they had, but it would never be. After playing in two games during his freshman season, Delance made the decision to transfer to Florida. After sitting out in 2017 due to transfer rules, Delance saw action in four games during the 2018 season and started all 13 games in 2019. Delance started 12 games in 2020 and used his "COVID year" eligibility to return for next season.
Houston Westside DT Jordan Elliott
4-star; No. 119 overall; No. 15 DT; No. 19 in Texas
The Jordan Elliott saga will be told for years. After making commitments to Baylor, Houston and Michigan, Elliott finally ended up in Austin. After making several appearances in 2016, Elliott transferred to Missouri. Elliott's 2019 season culminated in him earning All-SEC and All-American honors. Elliott was selected by the Cleveland Browns in the third round of the 2020 NFL Draft with the No. 88 overall pick.
Arlington Lamar QB Shane Buechele
4-star; No. 182 overall; No. 3 dual-threat QB; No. 25 in Texas
Buechele was one of the early commits in the 2016 class, and the former four-star quarterback had some ups and downs in Austin. During his true freshman season as a starter at Texas, Buechele threw for 2,958 yards and 21 touchdowns. Buechele's sophomore season was plagued with injury and inconsistency, and he saw himself passed on the depth chart by Sam Ehlinger. Buechele stuck around for his junior year at Texas and played in two games. After graduating early, he transferred to SMU where he started all 13 games and threw for 3,929 yards and 34 touchdowns. Buechele returned in 2020 throwing for 3,095 yards and 23 touchdowns. While he wasn't drafted, Buechele did sign a free agent deal with the Kansas City Chiefs.
4-star; No. 186 overall; No. 22 DT; No. 27 in Texas
Charlie Strong won Daniels over late in his recruitment and signed the massive defensive tackle. After redshirting in 2016, Daniels transferred to Copiah-Lincoln Community College. After completing junior college, Daniels transferred to Missouri before the 2019 season. Daniels played sparingly last year and will look to make a bigger impact for Mizzou in the 2021 season.
San Jose (Calif.) Valley Christian WR Collin Johnson
4-star; No. 200 overall; No. 41 WR; No 27 in California
The son of UT legend Johnnie Johnson established himself at Texas quickly. Johnson played 45 games and started in 29 over the course of a four year career. A former team captain, Johnson's best season came as a junior in 2018 where he amassed 985 yards and 7 touchdowns. Despite an injury-plagued senior season, Johnson was still able to accumulate 559 yards and 3 touchdowns. He was selected in the 2020 NFL Draft by the Jacksonville Jaguars in the 5th round with the No. 165 overall pick.
Flower Mound Marcus DE Andrew Fitzgerald
4-star; No. 213 overall; No. 11 SDE; No. 34 in Texas
When Andrew Fitzgerald committed to Texas, it was thought he would be a possible diamond in the rough. A 2016 Semper Fi All-American selection, Fitzgerald earned all-state and all-district honors in high school. Fitzgerald redshirted during his freshman season and battled injuries the next year. He eventually decided to retire from football in 2018.
Copperas Cove OT JP Urquidez
4-star; No. 236 overall; No. 22 OT; No. 36 in Texas
Urquidez was another of the Baylor signees to come over to Texas in the wake of the Briles scandal. Urquidez redshirted in 2016 and saw sporadic duty over the course of his career. His most action came in 2019 when he played in 13 games and contributed primarily on special teams. Urquidez graduated and transferred to Texas State during the 2020 spring.
Katy RB Kyle Porter
4-star; No. 259 overall; No. 11 RB; No. 41 in Texas
Porter came to Texas after a strong high school career at powerhouse Katy. As part of a committee backfield, Porter didn't see anything other than rotational duty during his time in Austin. Porter decided to transfer after graduating in 2018. In 2019, Porter played in 11 games with nine starts for the Cougars. Porter led the team in rushing with 615 yards and 3 touchdowns. Porter finished his career at Houston as a team captain and was not drafted in the 2021 NFL draft.
Lewisville OL Denzel Okafor
4-star; No. 277 overall; No. 12 OG; No. 43 in Texas
Okafor saw sporadic playing time over his freshman and sophomore season with 22 games and 4 starts. Okafor took a redshirt in 2018 and was a rotational player in 2019. After entering his name into the transfer portal, Okafor decided to remove it and return to Texas. He will play his redshirt senior season in 2021 after returning with his extra eligibility.
Waco CB Eric Cuffee
4-star; No. 280 overall; No. 27 CB; No. 45 in Texas
Cuffee was yet another big late win in the recruiting cycle. Despite his lofty status, Cuffee did not log any snaps during his two years on campus. After transferring to Trinity Valley Community College, Cuffee transferred to New Mexico. Cuffee took a redshirt during the 2019 season and is expected to have two years of eligibility with the Lobos.
New Orleans (LA) St. Augustine DT D'andre Christmas
4-star; No. 328 overall; No. 35 DT; No. 21 in Louisiana
Another big win by Charlie Strong late in the recruiting cycle, Christmas came to Austin expected to make an early impact. He played in 9 games during his freshman season, but he only saw sporadic action over the next few years. Despite not being a senior, Christmas participated in senior night activities in 2019 indicating a desire to move on from playing at Texas.
Duncanville DT Marcel Southall
4-star; No. 339 overall; No. 37 DT; No. 55 in Texas
Southall never saw a snap at Texas before transferring to Tyler Junior College. After completing a year at JUCO, Southall transferred to Florida Atlantic where he saw action in 2018 and 2019. Southall will return to Boca Raton for his senior season in 2021 after coming off of a knee injury in 2020.
3-star; No. 384 overall; No. 66 WR; No. 60 in Texas
Hemphill-Mapps started strong as a redshirt freshman with 431 yards and one punt return touchdown. After transferring at the end of 2017, Hemphill played at Trinity Valley Community College before transferring to Missouri Southern State University.
3-star; No. 397 overall; No. 19 ATH; No. 64 in Texas
Humphrey had a strong three year career with a stellar junior season. Humphrey played in 36 career games and started 18. He finished his career with 1,622 yards and 10 touchdowns. Humphrey left early for the NFL draft but was not selected. He signed as an undrafted free agent with the New Orleans Saints and spent time moving back and forth from the practice squad to the active roster.
Alief Elsik S Chris Brown
3-star; No. 428 overall; No. 23 S; No. 71 in Texas
Brown has been a rotational player in his time at Texas. A fifth-year defensive back, Brown played in 35 career games with 12 starts. During his junior season in 2019, Brown registered 46 tackles, three TFL and one interception. Brown completed his eligibility in 2020 playing in the Texas secondary. He was not selected in the NFL Draft and has yet to sign as an undrafted free agent.
3-star; No. 529 overall; No. 20 ILB; No. 82 in Texas
Boyd committed shortly after his brother Kris Boyd who signed a year ahead of him in 2015. Demarco saw action in four career games after redshirting in 2016. Boyd was suspended from the team after being charged with misdemeanor assault and left the Texas football team.
Baton Rouge (LA) Madison Prep Academy SDE Malcolm Roach
3-star; No. 589 overall; No. 28 SDE; No. 30 in Louisiana
Roach made an impact from the time he stepped on campus. A four-year defensive lineman and team captain, Roach played in 47 career games with 23 starts. During his senior season, Roach accounted for 40 tackles, 9 TFL, 3 sacks and one blocked kick. He was not selected in the 2020 NFL Draft, but he did sign as an undrafted free agent with the New Orleans Saints.
Destrehan (LA) DT Gerald Wilbon
3-star; No. 672 overall; No. 47 DT; No. 36 in Louisiana
Wilbon saw action early in his career at Texas playing in 36 games with one start. His best season was in 2018 when he saw rotational work in 14 games. Wilbon accumulated 8 tackles and one fumble recovery on the year. After redshirting in 2019, Wilbon made the decision to enter the transfer portal. After transferring to Louisiana Tech, Wilbon saw spotty duty and left the team this spring.
Temple WR Davion Curtis
3-star; No. 780 overall; No. 119 WR; No. 104 in Texas
Curtis was expected to contribute immediately with his deep speed and familiarity with Sterlin Gilbert's offense, but he redshirted his freshman year. After seeing limited action in 2017, Curtis opted to transfer to Tyler Junior College where he caught 21 passes for 351 yards and 2 touchdowns. Curtis then moved on to McNeese State in 2019.
3-star; No. 789 overall; No. 38 OG; No. 105 in Texas
The strongest member of the 2016 class, Imade redshirted in 2016. He found himself buried on the depth chart in 2017 and 2018 before seeing action in 2019. Imade switched back and forth between offensive line and defensive line during the 2017 season. He's expected to vie for playing time in the 2021 offensive line rotation.
3-star; No. 881 overall; No. 62 ATH; No. 114 in Texas
Donovan came to Texas with his brother Devin after being released from his signature at Baylor. Donovan played in 12 career games after making his debut in 2017. Duvernay saw limited action in the following seasons. Duvernay transferred to Northwestern State prior to the 2020 season.
New Orleans (LA) Brother Martin TE Peyton Aucoin
3-star; No. 943 overall; No. 48 TE; No. 49 in Louisiana
Aucoin was an early commit to Texas, but he transferred after redshirting in 2016. Aucoin transferred to Mississippi Delta Community College before moving on to Louisiana Lafayette. Aucoin hasn't seen much action for the Ragin Cajuns since making the move.
3-star; No. 52 OG; No. 131 in Texas
Shackelford entered the class as the lowest-rated prospect, but he left Austin after starting 40 of the 43 games in his career. Shackelford anchored the Texas offensive line for four years and earned various awards. Though he was not drafted, Shackelford signed an undrafted free agent deal with the Tampa Bay Buccaneers.
Article Categories:
Texas