Click here to view original web page at www.wfaa.com
Sunday starts a rainy pattern in North Texas with rounds of rain and storms likely each day this week. Showers and storms return Sunday, which starts a stormy pattern lasting most of the week. Here's what to expect. With plenty of outdoor activities and events this weekend, make sure […]
Click here to view original web page at www.wfaa.com
Sunday starts a rainy pattern in North Texas with rounds of rain and storms likely each day this week.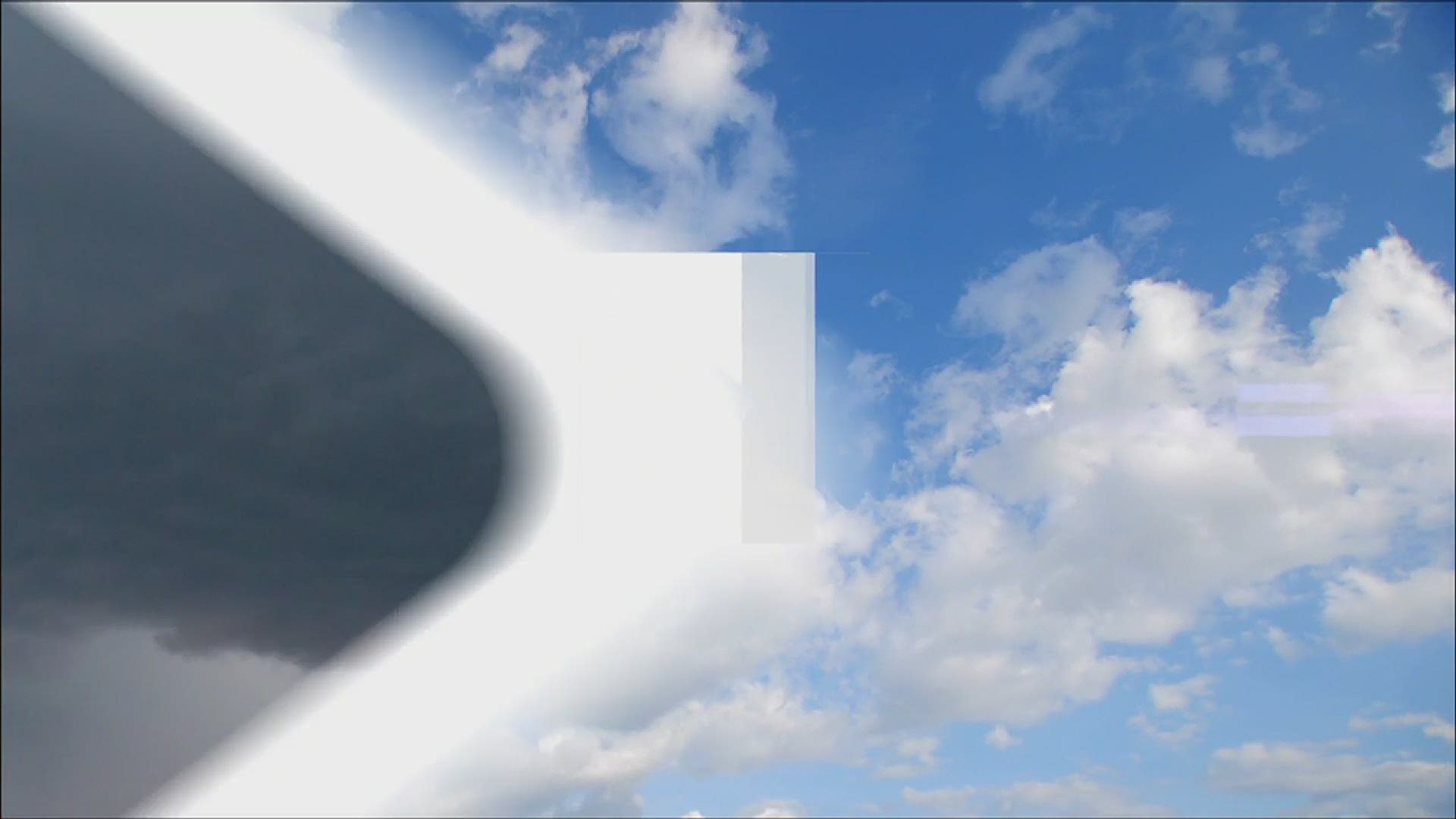 Showers and storms return Sunday, which starts a stormy pattern lasting most of the week. Here's what to expect.
With plenty of outdoor activities and events this weekend, make sure to stay weather aware.
On and off showers and storms are ongoing and will continue, especially for the Dallas-Fort Worth area.
9:30am - In this loop over the last hour, you can see how showers and storms are starting to increase in coverage. Rounds of rain likely the rest of the morning thru mid afternoon. #wfaaweather

You can always check the radar here: https://t.co/ji6YaxLBma pic.twitter.com/PBwGdyadsj

— Kyle Roberts (@KyleWeather) May 16, 2021
These showers and storms will slowly move east with most of D-FW dying out by mid-afternoon into evening.
Overall severe threat is very low, but can't rule out a stronger storm with some wind and hail.
Heavy rain from any thunderstorm could cause localized flooding in places.
This all kicks off a very unsettled and rainy pattern lasting most of next week, with daily thunderstorm chances. Flooding will become a concern in some areas.
By the middle of the week, around 3 to 6 or more inches of rain could fall across North Texas.
That is why a Flash Flood Watch has been issued for all of North Texas. Flooding is possible with repeated rounds of heavy rain, especially for low-lying and typical flood-prone locations.
Remember, DO NOT DRIVE INTO OR THROUGH FLOODED ROADWAYS!
It is May, so the threat for severe storms is certainly not zero.
However, it does not look high on any given day.
A few storms on Sunday, Monday, and Tuesday could have strong wind gusts (up to 60mph) and hail (up to the size of quarters). Right now those threats are "Marginal", which is a 1 on a scale of 5 when it comes to severe weather.
Just keep checking back, and stay weather aware!
What's the difference between a Flash Flood Warning and Flood Warning?
A Flash Flood Warning is urgent. If one gets issued for your area, rapid rises of creeks, streams, and rivers are possible.
A Wireless Emergency Alert will also be triggered on your smartphone if you are in the warning.
Unfortunately, this is when high water rescues are most common. People try to drive across or through flooded roadways and get stuck or swept away.
These are issued while it is raining, usually lasting for around 2 to 4 hours.
Water recedes to a more manageable level after the rain ends or lightens up, and the warning will no longer be in effect.
A Flood Warning is issued for a slow rise of a creek or river into "flood stage."
Think seeing a swollen major creek or river.
Typical flood-prone areas or flood plains now have standing or flowing water.
This type of flooding can be significant if rivers or creeks rise and overflow their banks or flood plains. But it is usually a slow rise versus a quick rise like in a Flash Flood Warning.
These can be issued or stay in effect long after any rain ends because it takes a while for water in those creeks and rivers to recede to normal levels.
Remember to download the WFAA app to check one of our dozens of local radars near you as well as the latest forecast, cameras and current conditions.
Article Categories:
Texas