Click here to view original web page at www.mysanantonio.com
Dash and H-E-B partnered to get the adorable Texas-shaped mini waffle maker on shelves. The rise of TikTok and Instagram Reels revealing "must-haves" from places like Target, Trader Joe's, and Sephora have been a happy attack on wallets worldwide. Once obscure items and brands are now flying off the […]
Click here to view original web page at www.mysanantonio.com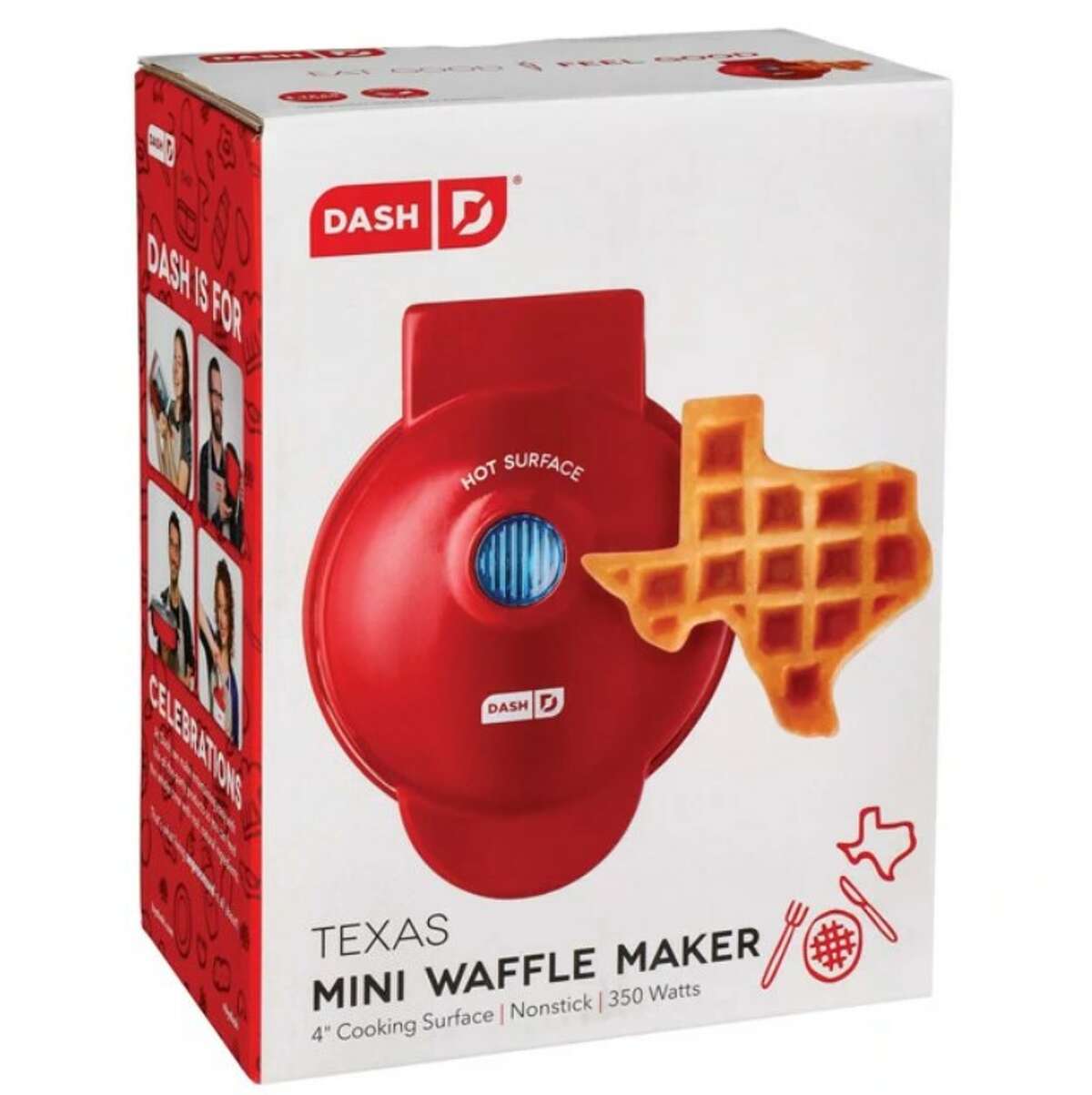 The rise of TikTok and Instagram Reels revealing "must-haves" from places like Target, Trader Joe's, and Sephora have been a happy attack on wallets worldwide. Once obscure items and brands are now flying off the shelves (have you seen how empty Target's Dollar Spots have been lately?). One of TikTok's most-viral products picked H-E-B to exclusively partner with for a new product that has people wanting to move to Texas just to shop at the state's largest grocery chain.
If you have more self-control than most and haven't found yourself scrolling through TikToks and Instagrams for things you don't need but want, meet Dash. It's a New York City-based brand specializing in mini, fashionable cooking appliances. Its standout seller is a tiny waffle maker that comes in a range of colors, themes, and shapes, including a Texas-shaped design that's sold exclusively at H-E-B.
H-E-B confirms to MySA that the itty bitty gadget is only available on their shelves. The non-stick device requires no fuss or setting up — just plug in and you're ready to make 4-inch waffles in the shape of the Lone Star State. The new product also gives customers the charm of enjoying continental hotel breakfasts at home.
TikTok and Instagram content makers have been having fun whipping up new creations or showing off their Texas pride. A video with 15,000 likes by @littlecajunhouse shows how to make the wee little waffles with Whataburger pancake mix. Other users asked where they could find the compact cutie.
"Guess I need to make a trip to Texas," one of the comments say.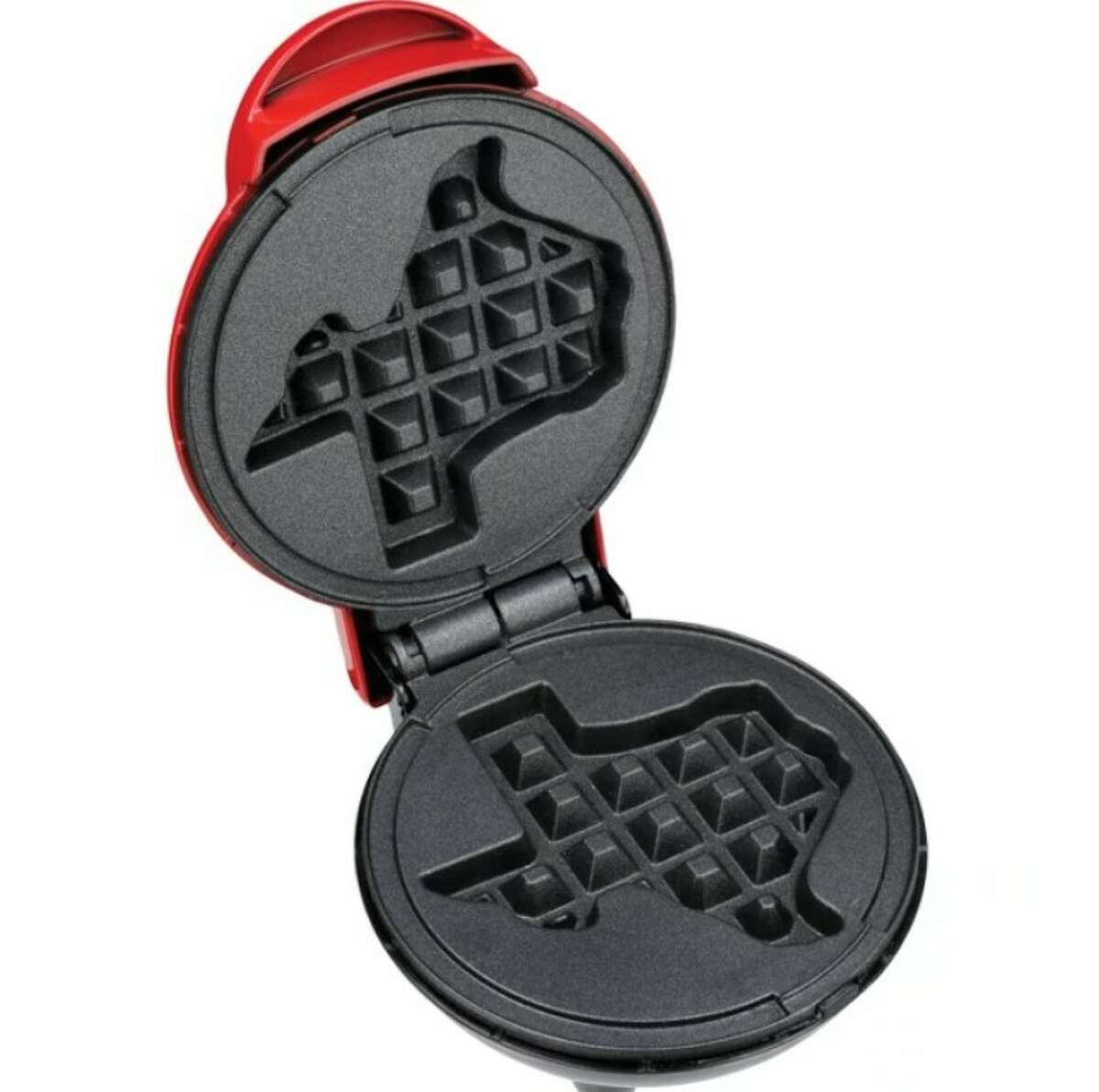 "Texas is definitely their own country, even I wanna go to H-E-B and Buc-ee's," user @cachanilla says. "California needs to take notes."
"Your Texas flex is top tier," a comment by @thecgstudio says.
Others had recipe suggestions like adding pecans. That's the kind of creativity H-E-B wants to see.
"H-E-B is thrilled to be the exclusive retailer of the Dash Texas Mini Waffle Maker and offer our customers a fun way to show off their Texas pride whether they are making waffles or experimenting with other recipes that only taste better when they are in the shape of the Lone Star State," the company tells MySA in a statement.
H-E-B notes that the new item comes with a recipe book to make fun-size pizzas, s'mores, and more. What will you create?
- San Antonio dog owner says he 'couldn't believe' his lab was found more than a decade later
Stay up to date on the latest stories from San Antonio and beyond by signing up for our newsletters here.
Article Categories:
Texas