Click here to view original web page at spectrumlocalnews.com
KILLEEN, Texas — Some say the best of Texas heritage is rooted in the desire to create community that serves one another and looks out for the land we love. A team of Central Texas faculty is working to make sure that message is not lost in Texas business. […]
Click here to view original web page at spectrumlocalnews.com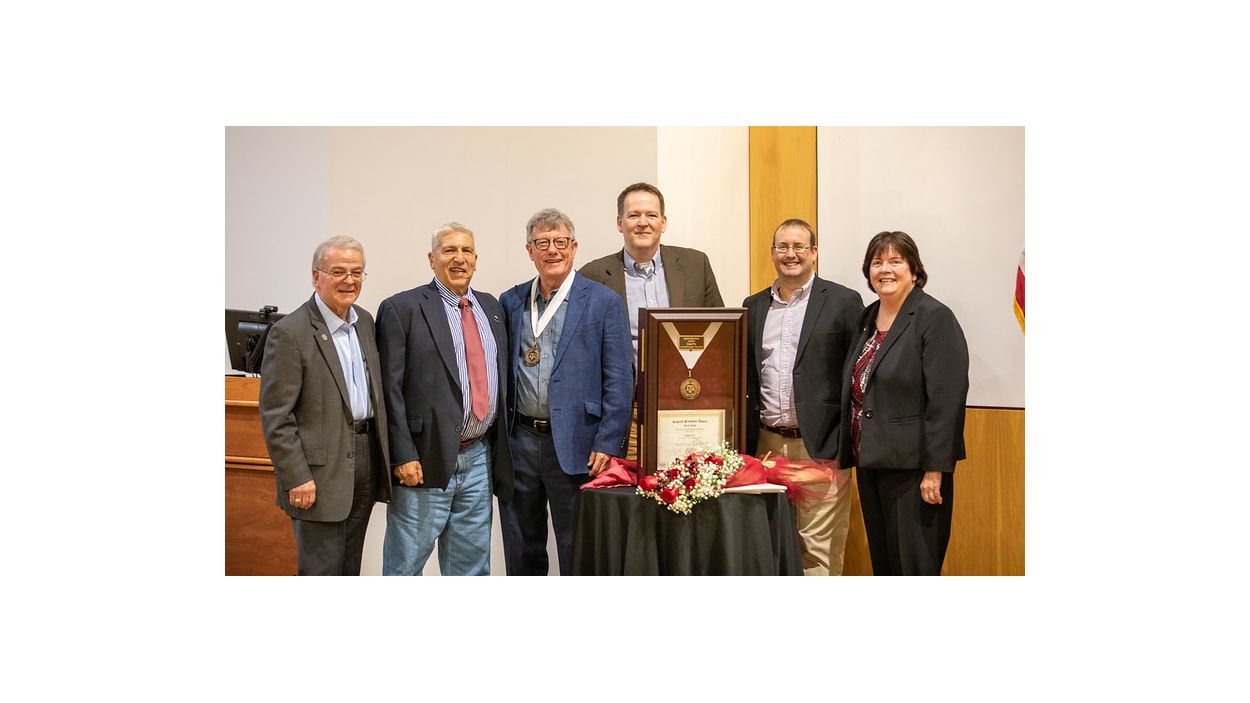 KILLEEN, Texas — Some say the best of Texas heritage is rooted in the desire to create community that serves one another and looks out for the land we love. A team of Central Texas faculty is working to make sure that message is not lost in Texas business. Dr. Jody Fry's mission in life is clear.
"How can we live on our planet, yet leave it better for our children and our grandchildren and future generations to come?" Fry asked.
That is how he defines sustainability.
"Right now the earth is using 1.5 times the resources that nature can replenish and currently 2.8 billion people do not have clean water or basic hygiene," said Fry. "It's just unsustainable and business can do more to make a difference in this regard."
Dr. Fry was recently named Texas A&M University System Board of Regents Professor. The award recognizes employees who have made "exemplary contributions to their university or agency and to the people of Texas." Dr. Fry and the business faculty created the Master's of Science in One Planet Leadership program at the university. In traditional graduate business programs, students are taught businesses must be profitable to sustain themselves. However, this program goes one step further.
"It's also about social justice and equality, as well as, of course, clean air and the environment. And the short version of that is to focus on not only profit but also people and the planet," Fry said.
Dr. Fry's students apply these tools to the real world. Just ask alumna Margarita Villarreal. Her career is devoted to sustainability.
"You never would have thought [it] before," Villarreal said. "Like you would've never thought of like well 'How does my business affect water?' or 'Where does my water come from?' or 'Am I taking it away from the community that I'm in?'"
The program was sparked by Dr. Fry's 2015 visit to the UK, where he spoke about his book "Maximizing the Triple Bottom Line through Spiritual Leadership."
"Well, the main thing we hope we get out of it is that there's more to business than making money and there's more to life than making money," said Fry.
It is something he believes Texans should care about.
"It's in our DNA as Texas. I mean the open range, the independent spirit," said Fry. "It's really the epitome of the American Dream. I mean Texas represents that, so it's a natural fit. And our students, we don't have to sell it. We just really have to tell them what it's about".
Article Categories:
Texas