Click here to view original web page at texasfarmbureau.org
Field Editor Members of the Texas Farm Bureau (TFB) 2019-2020 AgLead-FarmLead program recently spent a week touring farms, ranches and agriculture-related organizations in Southeast Texas. Visits to the Texas A&M Forest Service's (TFS) statewide emergency operations headquarters and several farms and ranches gave TFB members a look at the […]
Click here to view original web page at texasfarmbureau.org
Field Editor
Members of the Texas Farm Bureau (TFB) 2019-2020 AgLead-FarmLead program recently spent a week touring farms, ranches and agriculture-related organizations in Southeast Texas.
Visits to the Texas A&M Forest Service's (TFS) statewide emergency operations headquarters and several farms and ranches gave TFB members a look at the diversity of agriculture in the region.
The program offers ranchers like Charlotte Kneupper—whose family raises Angora, Boer and Spanish goats, as well as sheep, cattle and exotic wildlife in Kendall County—an opportunity to connect with farmers and ranchers in other areas.
"We raise our animals, grow our own hay and do custom cutting, baling and planting for other customers, and many of our neighbors have similar operations," Kneupper said. "But through AgLead-FarmLead, we've seen dairies in West Texas, and all the things we recently saw in Southeast Texas were new to me. We definitely don't have many of those types of farms and ranches in my area, so it's really interesting to get out there and see all the different things people in agriculture do."
After hearing an overview of the Texas A&M AgriLife Extension Service from Agency Director Dr. Jeff Hyde, the group visited the TFS Emergency Operations center in College Station. They learned more about how TFS monitors fire risk and active fires, as well as coordinates firefighting resources across the state.
At Independence Wool, AgLead-FarmLead members toured the regional wool mill owned by Paul and Dawn Brown. In addition to raising angora goats and a flock of colored Rambouillet sheep, the Browns operate a regional wool mill where they spin yard sourced from fiber from their own flocks and other ranchers from across Texas. They have a tea room, yarn shop, dye shed and workshop space on-site at their ranch near Independence, in Washington County.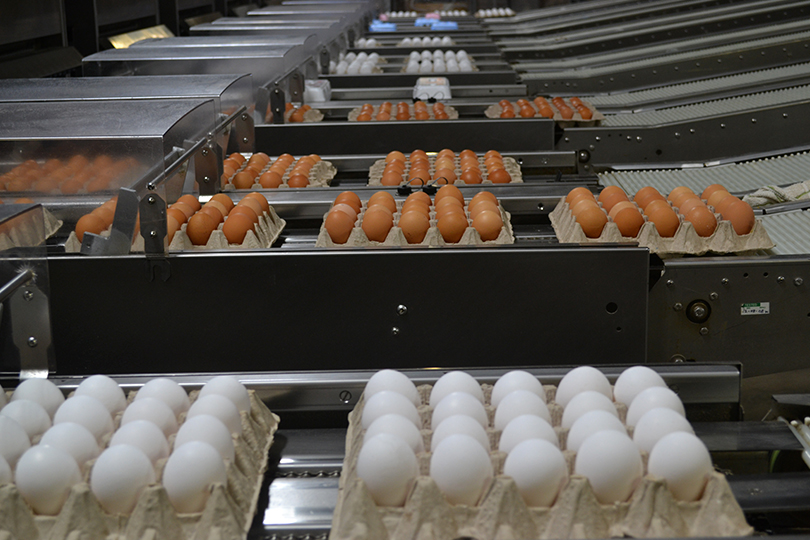 The participants also traveled to Burton to tour Kieke Egg Farm. The family-owned shell egg farm raises white leghorn hens, which produce about 200,000 eggs each day. The eggs are cleaned and packaged on-site before being transported to H-E-B locations across Texas.
The group visited Neal's Berry Farm in Waller County. The produce farm offers several u-pick crops, including three miles of thornless blackberries. Flowers, such as sunflowers and zinnias, are also self-harvest, and there is an indoor farmers market with a variety of produce.
Next, they toured Old Time Christmas Tree Farm in Harris County. The 25-year-old farm, located in Spring, offers u-cut Christmas trees during the holiday season, as well as a pumpkin patch and other seasonal activities each fall.
Atkinson Farms is just down the road. AgLead-FarmLead participants learned how Mike and Theresa Atkinson took their struggling fourth-generation vegetable farm and turned it into an agritourism experience. The Atkinsons grow over 60 different types of vegetables year-round, supplying local restaurants with produce and area residents with fresh vegetables and u-pick berries through their farm and on-site market.
In Jefferson County, the group toured Southeast Texas Crawfish Farm. The Gauldings, longtime rice farmers have been raising crawfish for more than 25 years.
The weeklong activities wrapped up with a trip to Walker County, where they visited Steely Lumber Co. and Foliage Creek Nursery.
Foliage Creek Nursery, a wholesale plant nursery, is a diversified venture of Steely Lumber.
Steely Lumber grows crops just like any other Texas farming operation, it's just on a 30-year scale, Kneupper noted. She said it was a great experience to see how efficient the lumber mill is at turning raw timber into a consumable product. Even the scraps are used as fuel for the process.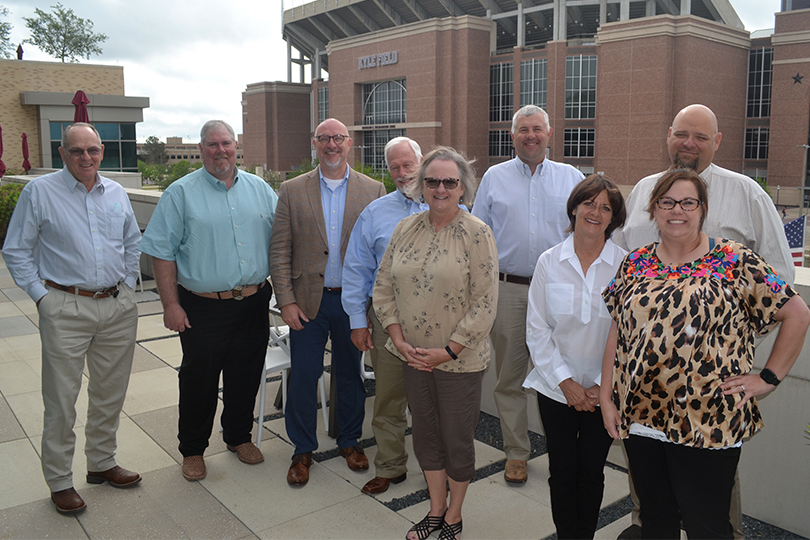 About AgLead-FarmLead
AgLead-FarmLead is an agricultural leadership program that enhances and develops leadership skills and traits in TFB members. Participants take part in seven sessions and travel across Texas, the nation and the globe to discover different aspects of agriculture and leadership.
Over the course of the two-year program, the AgLead-FarmLead members cultivate much more than leadership skills. Communication, public policy, regulatory activities, political advocacy and more are covered in the immersive two-year experience. The goal is to develop well-rounded, capable future leaders of Texas agriculture.
"I wanted to join the program to experience all the different forms of agriculture we're not exposed to here in the Hill Country," Kneupper said. "I just wanted to learn more and how to lead a little bit. I have since started an education foundation to help kids learn more about agriculture because I now feel confident enough to get out there and do it."
The 2019-2020 program was extended due to interruptions in the schedule from the 2020 global COVID-19 pandemic.
After the current cohort concludes, the program will simply be known as AgLead, completing the merger of two separate age-based programs in past years.
"You don't know any of these people when you join the program and when you visit their farm or ranch, but you make all these connections and it's a wonderful experience," Kneupper said. "This is such a worthwhile program, and I would encourage anyone who is interested to sign up because it's definitely worth the time and effort."
Applications open
TFB is currently accepting applications for the AgLead XV program. A maximum of 20 participants will be selected, 10 between the ages of 25-40 and 10 aged 40 and older. Participants must be a TFB member at time of application and throughout the program, if selected.
Applications and supporting documents are due by Sept. 1, and the first session of the new class will be held during November. For more information and how to apply, visit texasfarmbureau.org/leadership/aglead.
Article Categories:
Texas